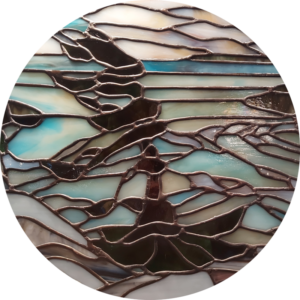 Stained Glass in Niagara by Lyons Stained Glass Art creating marvelous handcrafted stained glass designs made in the Niagara Region of Ontario, Canada.
Where every piece of stained glass is cut, and soldered together using the copper foil method made famous by Louis Comfort Tiffany. Every piece of art is unique and different from the next. My stained glass designs are perfect for your garden, windows, trailers, memorials, and more! The sky is the limit.
Stained glass is classic and timeless, it makes a wonderful gift. Come see our collections of handcrafted stained glass art.
Niagara Stained Glass Art

Below you'll find the newest and most popular items in our current inventory.
I specialize in nature inspired stained glass pieces, normally consisting of animals, flowers, birds, dogs, cats & sometimes even abstract shapes.