Lyons  Stained Glass Custom Work
Niagara's Premier Stained Glass Art Collection, Lyons Stained Glass Art, Where you will find unique and classic stained glass designs handmade in Niagara, Ontario, Canada.  Lyons stained glass designs are for business, home and gardens, transform your space today.
Lyons Stained Glass Custom Work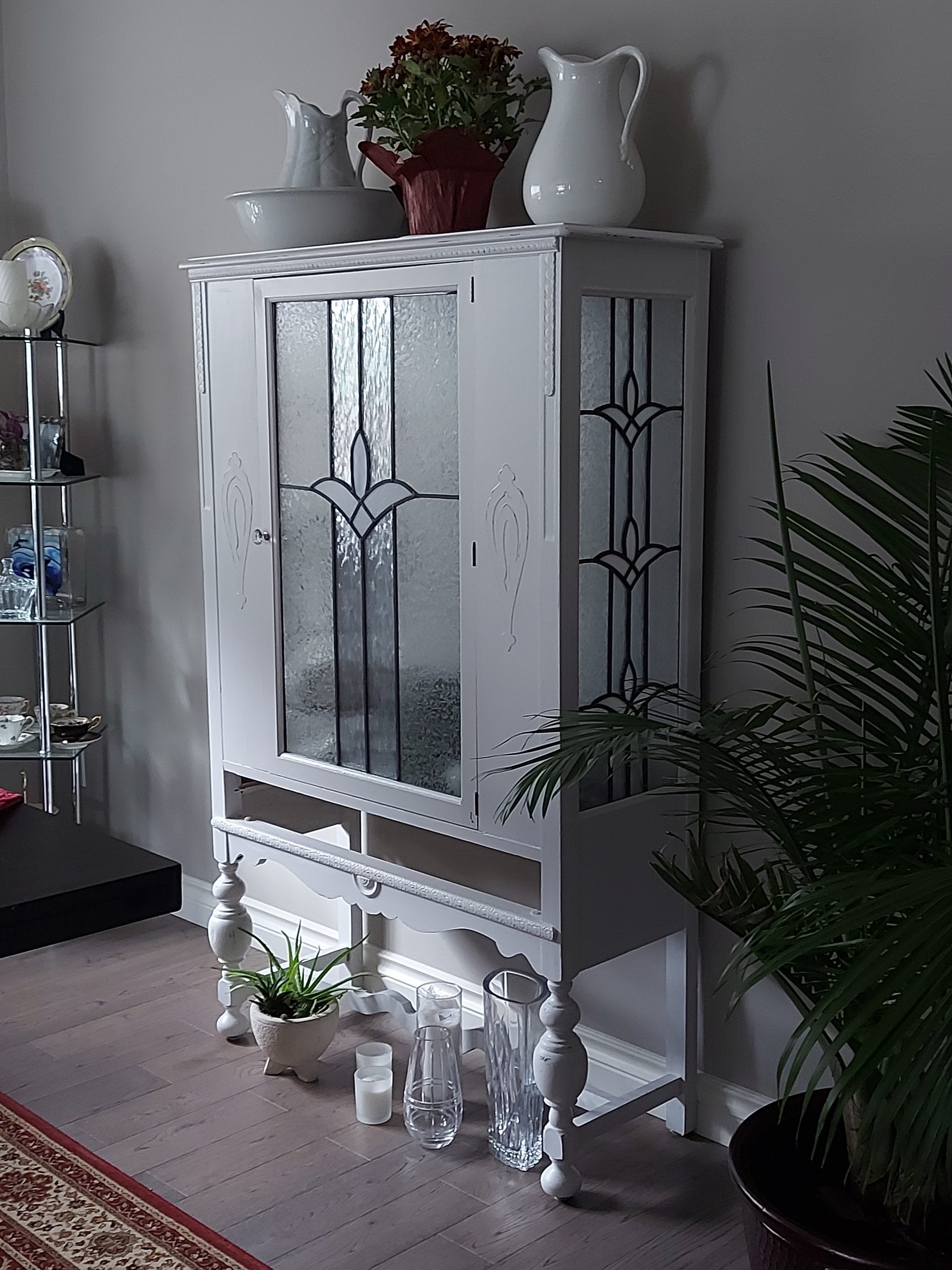 Stained Glass Inserts
China Cabinet with White Lily Design
2 side Window panels and Door insert. Made with lead came and stained glass.
Get a Quote Today!
Do you have a lovely Stained Glass Treasure that you have been hanging onto and it needs some tender loving repair. Please let me help you with that. Lets get it back up in your window for all to enjoy. Call or message me Now.